Last Date:
Location:
11th & Park Road NW, Washington DC 20010
Building:
North Columbia Heights Green
Details:
Have you always wanted to compost in your backyard or garden, but haven't known where to begin? Have you tried but given up due to poor results? Or do you just need help troubleshooting your existing composting system? If any of these are true for you, join us for one of two hot composting classes in the District this fall!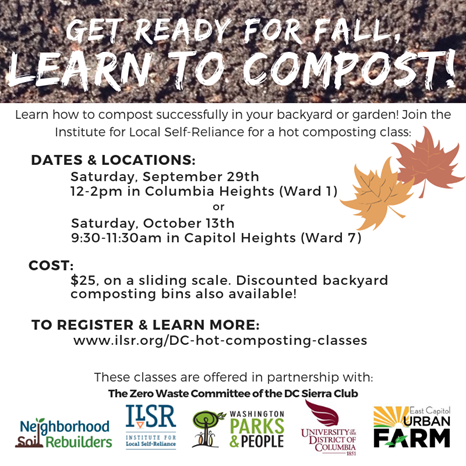 https://ilsr.org/dc-hot-composting-classes/