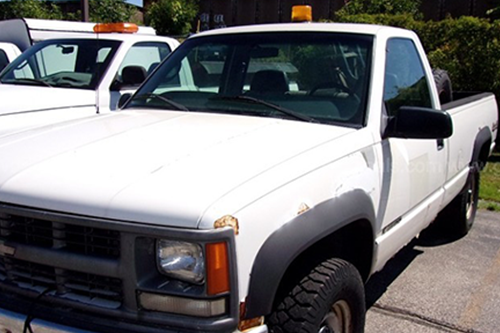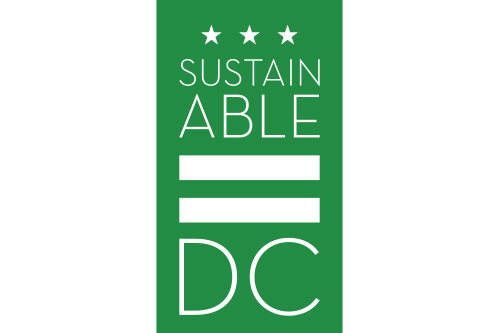 The Sustainable Purchasing Program assists District staff and agencies in meeting the requirement, set forth by DC law and policies to purchase Environmentally Preferable Products and Services to the maximum extent possible.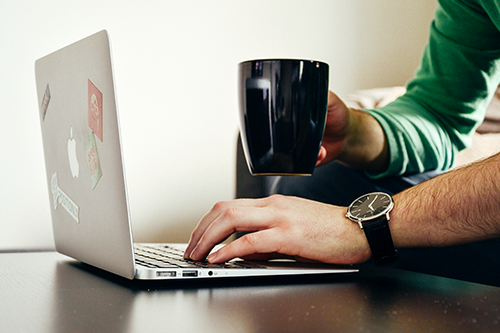 Lunch Time Reduction Tips
Do you have a sink or dishwasher in your office kitchenette? Consider having reusable plates, bowls, and utensils in the office.
BYOM- Bring Your Own Mug for tea or coffee instead of single-use cups.
Pack your lunch in reusable containers in a lunch box.
Ask your caterer for group events to provide in bulk rather than individual portions.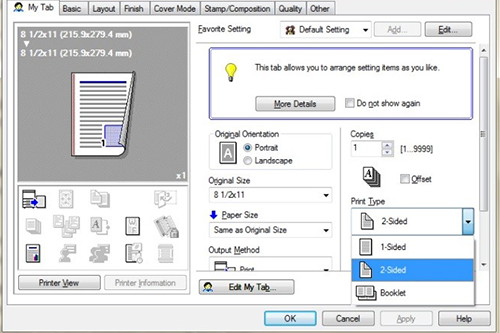 Reducing Paper Tips
Go paperless! Store files digitally rather than printing.
Change default printer settings to double-sided printing.
Reuse the back-side of pages of misprints for notes.
Change margins to fit more text and use less paper.
Use a stick-on label rather than a page cover sheet when faxing.
Reuse file folders and envelopes using stick-on labels.
Review documents onscreen rather than printing.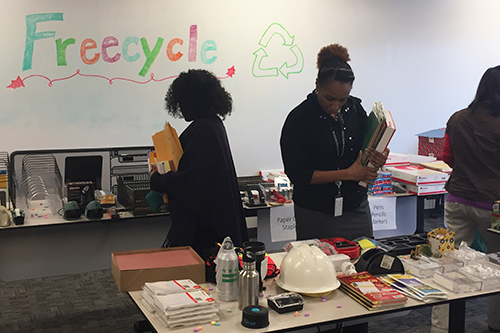 Supply Swap
Embrace one of the key principles of sustainable consumption – Shop your own closet – by holding an office freecycle event.
Invite office colleagues to clean out office storage closets and de-clutter their workspaces by contributing unused or unwanted office supplies to the event.
Attendees "shop" the collection of items. When the event is over, celebrate your success by sharing the value of the items exchanged.
Donate unclaimed items. Visit here for the donate directory.