Next Date:
Repeats every month on March, April, May, June, July, August, September, October, November, December on the first Thursday until Fri Dec 31 2021.
Thursday, November 4, 2021 -
Location:
4900 John F. McCormack Drive, NE, Washington, DC 20011
Building:
Fort Totten Transfer Station
Details: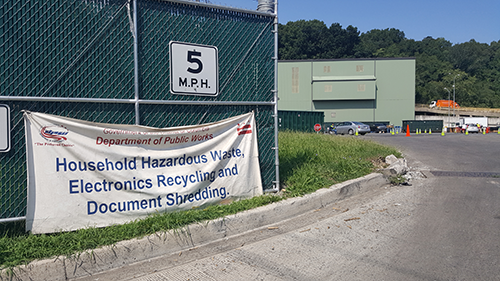 District residents can drop off household hazardous waste and unwanted electronic waste at the DC Department of Public Works Fort Totten Transfer Station at no cost. HHW should not be put in trash or recycling containers for DPW to collect, nor should they be included with items for bulk trash collection. Help protect DPW employees from being harmed by these potentially toxic items by disposing of them properly.
Hours: Every Saturday 8 am – 3 pm (except holidays) & Thursday preceding the first Saturday of the month (1 pm - 5 pm).
Free Compost: DPW also provides District residents with up to five 32-gallon bags (bring your own bags) of free compost at the Fort Totten transfer station.
https://dpw.dc.gov/release/dpw-offers-options-dispose-hhwe-cyclingpersonal-documents-shredding-may-0
Contact:
DC Department of Public Works