A District-wide bag law survey revealed that the most common reason why residents aren't using reusable bags is because they forget them at home.
To get would-be reusable bag users over the hurdle of forgetfulness, DC's Department of Energy and Environment has launched a Share-A-Bag initiative in the NoMa DC Neighborhood.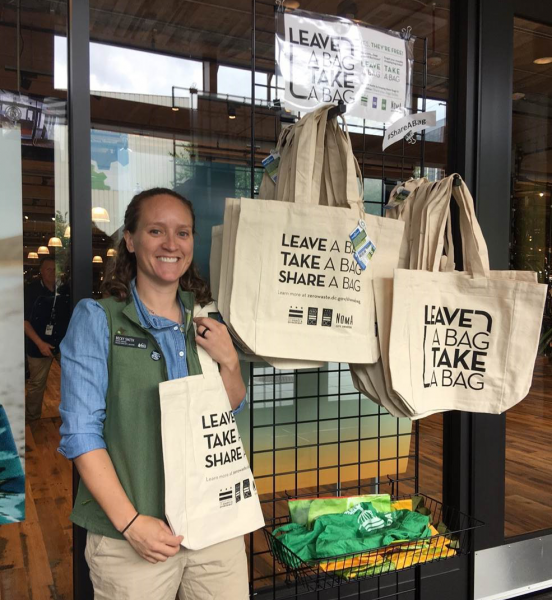 How it Works: Participants can grab a free, reusable bag or leave one at the exchange kiosks.
Kiosk Locations: There are 4 exchange kiosks in NoMa.
REI 201 M St NE, Washington, DC 20002
2M 2 M St NE, Washington, DC 20002
DOEE Headquarters 1200 1st Street, NE 20002
Hyatt House 33 New York Ave NE, Washington, DC 20002
Share the ways you are using your
#shareabag
on Instagram, Twitter and Facebook.
If you have any questions about the program please email us at: [email protected]